Wartime : Sat 18:00
Guild : ORPHANS
Lvl : 10
Leader : HeartArrow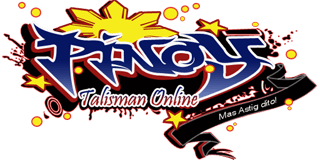 LOGIN SERVER is ONLINE
GAME SERVER is ONLINE
MasterOfHell
--No Guild--
DragonOfHell
--No Guild--

Events and Promos
December 21, 2017
To All PTO Players!!
On this happy holiday season, may the spirit of Christmas spread the happiness, love and peace. Celebrate the Christmas and New Year with fun and party.
Christmas Giveaways!!
Events:
1. Title: #
[email protected]
:
Event Location: PTO Facebook Fan Page
Date, Time and the Mechanics will be posted this afternoon.
2. Title: X'mas Gift Codes
Date: December 23, 2017 &ampamp December 31, 2017
Time: 9:00pm (Phil Time)
Event Location: PTO Official Website (https://www.pinoytalisman.com/)
Description: Will release 50 Gift Codes with random amount of Gift Points that will be uploaded in PTO Facebook Fan Page.
Get the codes (23 letters/numbers) and enter it to your Gift Code on your Account Log In.
Important:
* If the codes are already used by other players it will no longer available.
* You can only enter correct codes again after 3 minutes.
3. Title: X'Mas Insertion
Date: December 24, 2017 &ampamp December 31, 2017
Time: 10:00PM Phil Time
Description: Use X'mas Girl/Boy Meta. Location Stone City [310,-544] and you will be rewarded.
Prize: Free Items will be inserted. Must at least 6 slot on your item bag, must be character Level 99
Christmas Promotion:
Additional 20percent PTO Points for every donation from December 25 to 31, 2017 ONLY.
Thank You!!

300k VIP Pots

Thunder Buff

Carol Pill of Vit

Carol Pill of Str

Carol Pill of Dex

Carol Pill of Int

Fast (Speedy)

Chibi Wizard (Perm)

Chibi Assassin (Perm)

Chibi Monk (Perm)

Chibi Fairy (Perm)

Chibi Tamer (Perm)

Chibi Wizard Female (Perm)

Black Dragon

Black Horse

Astig Points x1