Wartime : Sat 18:00
Guild : SKY
Lvl : 9
Leader : LightBorn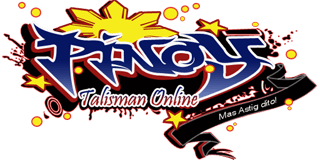 LOGIN SERVER is ONLINE
GAME SERVER is ONLINE
Downloads
Game Client April 24, 2021
Game Client: (1.4gb)


System Requirements:
Operating System: Windows XP/Vista/7/10
CPU: Pentium 3 800 MHz
Hard Drive: 1700 MB
Memory (RAM): 256 MB
Graphics: Nvidia GeForce 2
How to Connect PTO
Step 1. Create Your Account. Click the "Register" button on the top to start the process of your account creation. You will need to provide a valid email address (It will help you to retrieve your password)
Step 2. Download PTO Client and Install. You can Update Client using PTO Launcher (auto updater). (Do not merge PTO client with other PS)
Need help?
Feel free to ask us at yahoomail (
[email protected]
) for support.

Saint Ring

Saint Amulet

VIP Golden Light Pill x99

VIP Apothecary Pill x99

VIP Blue Light Pill x99

VIP Volcanic Pill x99

Carol Pill of All x99

Chibi Wizard (Perm)(bound)

Chibi Assassin (Perm)(bound)

Chibi Monk (Perm)(bound)

Chibi Fairy (Perm)(bound)

Chibi Tamer (Perm)(bound)

Chibi Wizard Female (Perm)(bound)

Mystic DS (Wizard Set Gear)(bound)

ShineGuard DS (Monk Set Gear)(bound)

Teragrace DS (Fairy Set Gear)(bound)

Forcium DS (Assassin Set Gear)(bound)

Osmium DS (Tamer Set Gear)(bound)

Purge Crystal

Little Dolphin(bound)

Thorn Rapier(bound)

Surfboard(bound)

Ice Floater (Mount)(bound)

Earth Floater (Mount)(bound)

Jade Deer (Mount)(bound)

Mahout (Mount)(bound)

Sand Gourd (Mount)(bound)

Winged Rapier (Mount)(bound)

Dark Knight Ray (Mount)(bound)

Black Turtle (Mount)(bound)

Wind Floater (Mount)(bound)

Pumpkin (Mount)(bound)

Fire Phoenix (Pet)(bound)

Ice Beast (Pet)(bound)