Wartime : Sat 18:00
Guild : KingdomOfDevils
Lvl : 10
Leader : iNF3RN0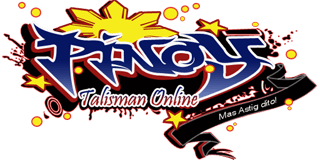 LOGIN SERVER is ONLINE
GAME SERVER is ONLINE

LIKE SHARE and WIN
EVENT LOCATION FBPAGE!
🎉🔥Happy 7th Anniversary PTO!🔥🎉
👉March 26, 2019👈
🎁LIKE, SHARE and WIN!!🎁
🎁WINNER PRIZES:🎁
🛍Astig Points (Bound)🔥
🛍 Astig Def Breaker (Bound)🔥
🛍20AMV (Bound)🔥
🎁LIKERS AND SHARER PRIZE:🎁
🛍200Piso (Bound🔥
⚠Mechanics:⚠
✅ Must LIKE and SHARE first this picture! (Share must be in PUBLIC)Then Comment your short message/greetings about PTO 7th Anniversary and your Character Name (correct spelling) below this picture.
✅ One FB Account is for one player only. Multiple entries will lead to disqualification.
✅ We will pick lucky player on March 26, 2019 @ 10PM Ph Time and will use LIVE RAMDOM PICKER GENERATOR.
✅ We will send the prizes to through mail in game after the event.
Thank You!
PTO_STaff

Saint Ring

Saint Amulet

VIP Golden Light Pill x99

VIP Apothecary Pill x99

VIP Blue Light Pill x99

VIP Volcanic Pill x99

Carol Pill of All x99

Chibi Wizard (Perm)(bound)

Chibi Assassin (Perm)(bound)

Chibi Monk (Perm)(bound)

Chibi Fairy (Perm)(bound)

Chibi Tamer (Perm)(bound)

Chibi Wizard Female (Perm)(bound)

Mystic DS (Wizard Set Gear)(bound)

ShineGuard DS (Monk Set Gear)(bound)

Teragrace DS (Fairy Set Gear)(bound)

Forcium DS (Assassin Set Gear)(bound)

Osmium DS (Tamer Set Gear)(bound)

Purge Crystal

Little Dolphin(bound)

Thorn Rapier(bound)

Surfboard(bound)

Ice Floater (Mount)(bound)

Earth Floater (Mount)(bound)

Jade Deer (Mount)(bound)

Mahout (Mount)(bound)

Sand Gourd (Mount)(bound)

Winged Rapier (Mount)(bound)

Dark Knight Ray (Mount)(bound)

Black Turtle (Mount)(bound)

Wind Floater (Mount)(bound)

Pumpkin (Mount)(bound)

Fire Phoenix (Pet)(bound)

Ice Beast (Pet)(bound)