Wartime : Sat 18:00
Guild : KingdomOfDevils
Lvl : 10
Leader : iNF3RN0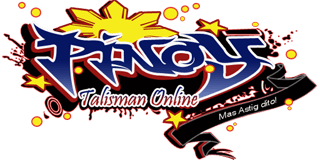 LOGIN SERVER is ONLINE
GAME SERVER is ONLINE

New NPC Quest Items
March 13, 2019
Done Server Maintenance!!
Players that still have cooldown bug we will be fixing again this coming Friday March 15, 2017 @ 7:00PM Ph Time. Please be online on the said time because after the maintenance we will not accepting reports again about the cooldown bug issues.
Always run/patch your PTO Launcher after Maintenance to avoid any bug related issues on your account.
Server Updates:
New Items:
1. Astig Def Breaker: Chance on Hit: Damage Absorb Decrease 50Percent to target.
2. Superior Healing Potion: Recover 20Percent of Max HP instantly.
3. Astig Accessories DS: Suit,Increase dodge rate 50Percent.,Increase 1800 points Vitality,Increase move speed 20Percent.,&ampquotIncrease 250Percent HP, Decreases Damage Absorb of nearby enemies by 5Percent.&ampquot
4. Gold Medal: gained through the following means:
A. Winning Blood Palace War
B. Guild Quest
C. PK Arena
D. Race
New NPC/Quest:
1. Lucky Chest @ Stone City [274,-504]: Have a chance to win Astig Def Breaker, Superior Healing Potion, Astig Magicstone Vitality x5, Astig Magicstone Vitality x10, Astig Magicstone Vitality x20
2. NPC Astig Accessories DS @ Stone City [322,-517]
3. Perma Buff Max Level 50 @ Stone City [275,-499]
4. WP Gold Medal x1day @ Ancient Vessel Guild Domain
Modified Buff:
1. Wedding Buff: Love Conquers All Added 10 seconds cooling time.
Thank You!
PTO_ Staff

300k VIP Pots

Thunder Buff

Carol Pill of Vit

Carol Pill of Str

Carol Pill of Dex

Carol Pill of Int

Fast (Speedy)

Chibi Wizard (Perm)

Chibi Assassin (Perm)

Chibi Monk (Perm)

Chibi Fairy (Perm)

Chibi Tamer (Perm)

Chibi Wizard Female (Perm)

Black Dragon

Black Horse

Astig Points x1