Wartime : Sat 18:00
Guild : KingdomOfDevils
Lvl : 9
Leader : Devilskid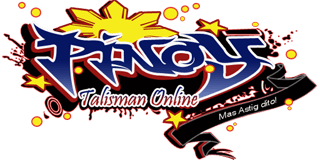 LOGIN SERVER is ONLINE
GAME SERVER is ONLINE

Summer Stall Event
Summer Stall Event!!
Every Sunday 5:00AM Phil Time
Starting April 15 to May 27, 2018
Possible items to be Stall:
Piso
AMV
AMV x5
AMV x10
AMV x20
Gold Egg x200
White Egg x200
Event Points x200
Event Points x600
Event Location: GM will tell you the coordinates in game every Stall Event.
Note: All items to be Stall are not bound.
Thank You!!
PTO_Staff

Moonshade Sun DS DUAL-S (Wizard)(bound)

Moonshade Moon DS DUAL-S (Wizard)(bound)

BoneCrusher Sun DS DUAL-S (Monk)(bound)

BoneCrusher Moon DS DUAL-S (Monk)(bound)

Nirvana Sun DS DUAL-S (Assassin)(bound)

Nirvana Moon DS DUAL-S (Assassin)(bound)

Sanctity Sun DS DUAL-S (Fairy)(bound)

Sanctity Moon DS DUAL-S (Fairy)(bound)

Avenger Sun DS DUAL-S (Tamer)(bound)

Avenger Moon DS DUAL-S (Tamer)(bound)

Moonshade Sun DS VIT (Wizard)(bound)

Moonshade Moon DS VIT (Wizard)(bound)

BoneCrusher Sun DS VIT (Monk)(bound)

BoneCrusher Moon DS VIT (Monk)(bound)

Nirvana Sun DS VIT (Assassin)(bound)

Nirvana Moon DS VIT (Assassin)(bound)

Sanctity Sun DS VIT (Fairy)(bound)

Sanctity Moon DS VIT (Fairy)(bound)

Avenger Sun DS VIT (Tamer)(bound)

Avenger Moon DS VIT (Tamer)(bound)