Wartime : Sat 18:00
Guild : OldGuard
Lvl : 10
Leader : Madox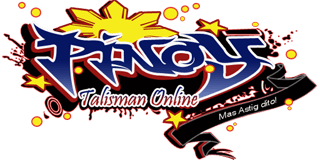 LOGIN SERVER is ONLINE
GAME SERVER is ONLINE

Year End Give Away
December 20, 2020
💥❄️☃️Merry Christmas ❄️☃️💥
💥🎆🎇Happy New Year 2020!🎆🎇💥
❄️Events:❄️
💥1. Title: Year End Giveaway (Lucky Draw) 2x
💥Event Location: PTO Facebook Fan Page
💥Date/Time: December 26, 2020 9:00PM and January 1, 2021 9:00PM
⚠Mechanics:⚠
✅ Must LIKE/LOVE/WOW and SHARE first this picture! (Share must be in PUBLIC)Then Comment your Character Name (correct spelling) below this picture.
✅ One FB Account is for one player only. Multiple entries will lead to disqualification.
✅ We will pick lucky player on December 26,
[email protected]
9PM Ph Time, January 1, 2021 9:00PM and will use LIVE RAMDOM PICKER GENERATOR.
🎁LUCKY DRAW WINNER:🎁
🛍5,000 PTO Points❄️☃️
❄️2. Title: Year End Giveaway (Gift Codes)☃️
💥Date: December 25, 2020 &amp January 01, 2021
💥Time: 9:00pm (Phil Time)
💥Event Location: PTO Official Website (https://www.pinoytalisman.com/)
Description: Will release 50 Gift Codes with random amount of Gift Points (50,100,200,300,400,500 &amp 1,000) that will be uploaded in PTO Facebook Fan Page.
Get the codes (23 letters/numbers) and enter it to your Gift Code on your Account Log In.
🔥Important:🔥
* If the codes are already used by other players it will no longer available.
* You can only enter correct codes again after 3 minutes.
❄️☃️3. Title: Year End Giveaway (Insertion)❄️☃️
💥Date: December 25, 2020 &amp January 1, 2021
💥Time: 10:00PM Phil Time
💥Description: Use X'mas Girl/Boy Meta. Location Stone City [310,-544] and you will be rewarded.
🔥Prize: Free Items will be inserted. Must at least 6 slot on your item bag, must be character Level 99🔥
🔥❄️🔥Promotion: 🔥❄️🔥
💥Additional 20 PTO Points for every donation from December 24, 2020 to January 01, 2021 ONLY.💥
Thank You!!💕

Niulang (Pet)(bound)

Skill Book (Dmg Inc)(bound)

Skill Book (Dmg Abs)(bound)

Tiger (Pet)(bound)

Bull (Pet)(bound)

Skill Book (Bash)(bound)

Monkey Man (Pet)(bound)

Little Bat (Pet)(bound)
Chimera (Pet)(bound)

Little Manticore (Pet)(bound)