Wartime : Sat 18:00
Guild : KingdomOfDevils
Lvl : 10
Leader : W7SH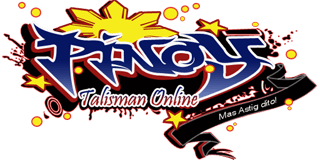 LOGIN SERVER is ONLINE
GAME SERVER is ONLINE
SpreadLove
KingdomOfDevils

Zodiac System
April 24, 2019
Done Server Maintenance!!
Always run/patch your PTO Launcher after Maintenance to avoid any bug related issues on your account.
Server Updates:
New Items:
1. Zodiac Lucky Stone: 100 Percent Success Rate Zodiac Upgrade, Just put anywhere in your inventory, It will disappear once used.
New NPC:
-Caidoz @ Stone City [265,-507]: Zodiac System, Zodiac Lucky Stone x1 weekly.
KOF Event Changes:
-Event match time limit 2 minutes.
-Event matching is now faster than before.
-Random effect every 10 seconds.
-Max HP must be at least 5m to join the Event.
Lucky Chest A and B:
- Zodiac Lucky Stone: 1 Percent Chance.
Blood Palace War Reward:
-From x5 Gold Medal increased to x10.
Gold Medal Exchange:
-From x10 increased to x20 weekly.
Race Event Changes:
-Tamer Buff 50 Percent Move speed disabled during race event.
PTO_ Staff

Moonshade Sword DS DUAL-S (Wizard)(bound)

Moonshade Sword DS INT (Wizard)(bound)

Moonshade Blade DS DUAL-S (Wizard)(bound)

Moonshade Blade DS INT (Wizard)(bound)

BoneCrusher Shovel DS DUAL-S (Monk)(bound)

BoneCrusher Shovel DS STR (Monk)(bound)

BoneCrusher Staff DS DUAL-S (Monk)(bound)

BoneCrusher Staff DS STR (Monk)(bound)

Sanctity Wheel DS DUAL-S (Fairy)(bound)

Sanctity Wheel DS INT (Fairy)(bound)

Sanctity Pearl DS DUAL-S (Fairy)(bound)

Sanctity Pearl DS INT (Fairy)(bound)

Nirvana Dagger DS DUAL-S (Assassin)(bound)

Nirvana Dagger DS DEX (Assassin)(bound)
Nirvana Simitar DS DUAL-S (Assassin)(bound)
Nirvana Simitar DS DEX (Assassin)(bound)

Avenger Bow DS DUAL-S (Tamer)(bound)

Avenger Bow DS INT (Tamer)(bound)

Avenger CrossBow DS DUAL-S (Tamer)(bound)

Avenger CrossBow DS INT (Tamer)(bound)